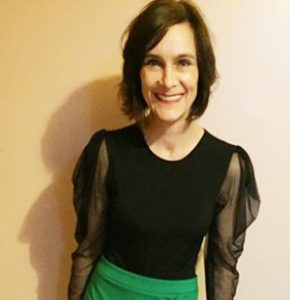 Gillian Douglas – Board Member
Born in Glasgow, Gillian moved to Bristol in 2001 and is currently the Service Manager for Bristol City Council Housing Options. She has been a fan of Afrika Eye for several years (favourite films are 'Black Girl' and 'Death Metal Angola') and sees the Festival as a stand out event in Bristol, showcasing moving, quirky and entertaining films that most cinemagoers would not ordinarily get to see.
She came onto the Board in 2015 as Treasurer to help ensure that Afrika Eye continues as a permanent fixture, giving Bristol the chance to celebrate the rich cinema, music and creativity that emerges from the African continent.