Afrika Eye Film Festival, held annually in Bristol, is the South West's biggest celebration of African cinema and culture. Our Festival brings films and diverse perspectives on Africa and the African diaspora to growing audiences in Bristol and the South West. We combine the medium of film with related arts to challenge the stereotypes, dispel the myths and explore the traditions and transformations in the ever-changing social and political landscape across this vast continent.
Our three-day Film Festival welcomes acclaimed filmmakers, industry and subject experts at Q&A and panel discussions, giving our audiences the chance to delve deep into the subject matter and the filmmaking processes. Alongside our films, we have live music, family workshops and talks and our Opening Night Parties bring internationally renowned artists to an intimate setting in Watershed bar. Through October and early November, we also run the Afrika Eye Arts Programme, taking visual and performance arts workshops to arts venues and schools. This year, look out for our "Drumming the Spirit of the Docks" workshops on Bristol Ferries!
From September 2017, join us for our Afrika Eye Film Club at Commonwealth House on Whiteladies Road. And in 2018, we begin our programme of pop-up events, bringing food, discussion, music and food to community and arts venues across Bristol and the South West.
Afrika Eye was founded Simon Bright and Ingrid Sinclair, filmmakers from Zimbabwe who arrived in Bristol in 2003. They were committed to offering a wider, more nuanced perspective on African cultures, in contrast to the usual mainstream portrayal of poverty, chaos and corruption. They had produced and directed international prize winning documentaries, shorts and features, including Flame the first Zimbabwean film selected for the Cannes Film Festival and had also curated several film festivals and run training courses for UNESCO.
See Ingrid's filmography here
See Simon's filmography here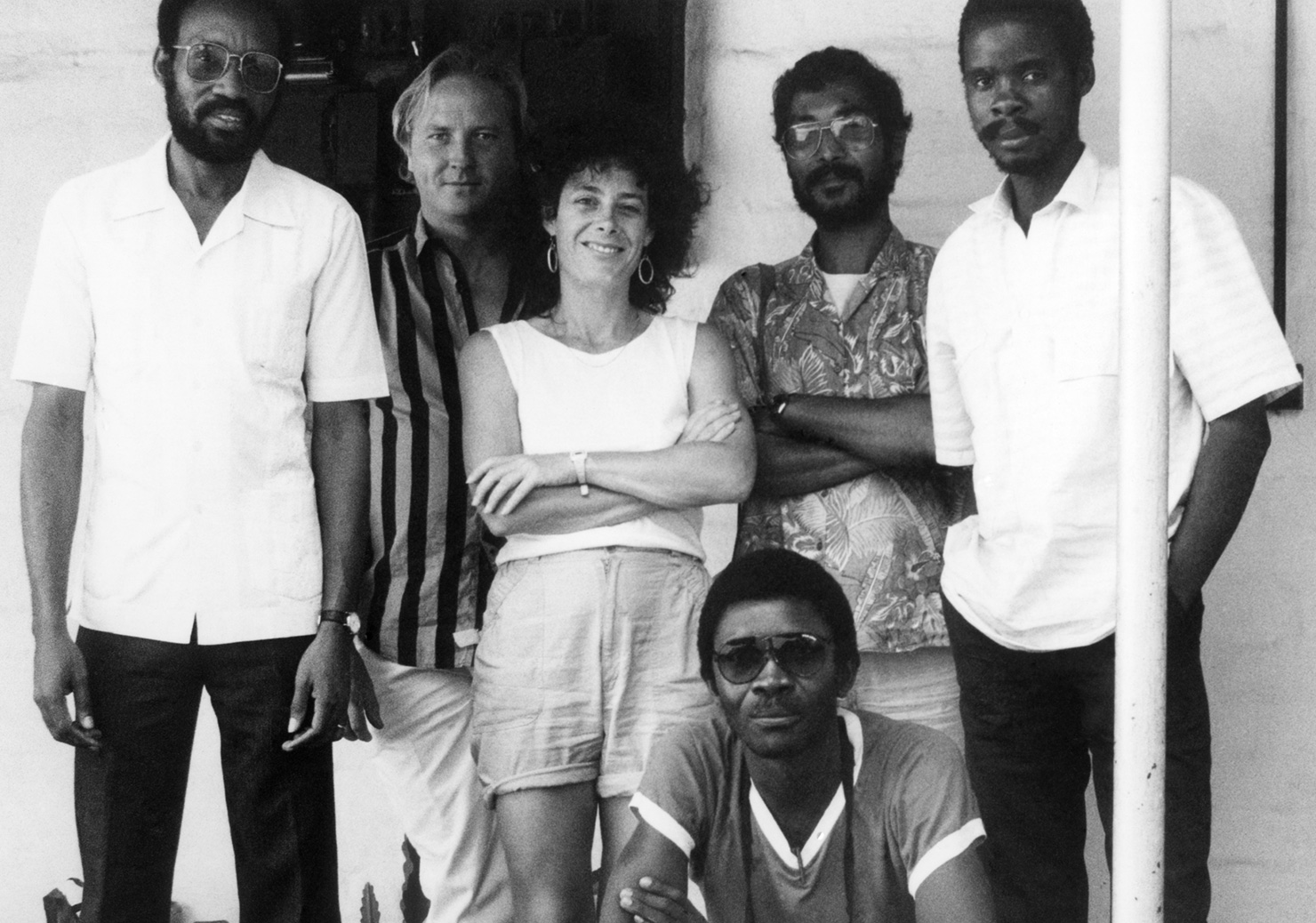 Here is the story of Afrika Eye in their words.
In 2005, several of our films were included in the Black Pyramid's Festival. The festival was a wonderful occasion and got us thinking about hosting a regular independent African Film Festival in Bristol. Afrika Eye was born! 2006 was our first festival of African/African heritage films. After the first edition, our vision for the festival grew and we took films and panel discussions into community venues, which helped build a diverse and loyal audience in Bristol. Our partnership with African Voices Forum took root, with screenings at the Malcolm X Centre – a partnership that continues to this day! Our events were great occasions, where we combined performance and film.
In 2008, it was time to bring the different tribes of Bristol together, and we found a permanent home at Watershed. With their support and encouragement we have been able to grow the festival. We linked up with First Born Creatives, who inspire and build capacity for local young black filmmakers, which ultimately led to our Eyefull programme, showing short films with a priority for local production.
Over the years our Friends of Afrika Eye group guided, shaped and fundraised, whilst an ever-growing team of volunteers assisted with all aspects of the festival. These included film and media university students, many of whom have secured jobs in the industry. In 2012 we became a CIC and started to grow our dynamic board of directors, which helped us grow our expertise and networks. In 2012, too, we began our participatory arts programme.
The Flyer, a South African film about a trapeze artist, wowed our audience, accompanied by a high-wire show at Circomedia.
A performance by a world class Zimbabwean dance company, heralded Dance Got Me, a film about their choreographer, Bawren Tavaziva.
Isaac Julien's Young Soul Rebels generated a fierce discussion about homophobia.
Yellow Card, a Zimbabwean film about football was preceded by a 5-a-side football match, won by the newly arrived Darfuri Refugee team!
Headed by Annie Menter, Afrika Eye began to bring the music, dance, songs and visual arts of Africa and the diaspora into schools, community venues and to the festival itself.
Since 2015, we have slowly been stepping back from the festival. Ingrid is Festival Curator for the last time this year, but both of us remain as advisors and advocates for Afrika Eye and all it brings to Bristol. We are confident that the festival is here to stay, opening people's eyes and ears to the richness and diversity of African culture and cinema.
Simon Bright and Ingrid Sinclair
September 2017